Project Management by PAR
PAR Property Development Consultants leads and delivers small and medium subdivision projects in an efficient and professional manner with accurate reporting and precise process of management.
Our extensive industry knowledge enables us to implement our advisory and development proposals to deliver projects on time and to budget.
Specific services in this area may include the following:
project & design preparation;
apply and negotiate project development through the planning systems at both State and Local Governments;
consultants and contractors engagement for implementation;
arrange final clearances with the relevant authorities; and
liaise with covenyancer for application for new Titles.
Projects
Our project listing is a testament of successful completed projects for our clients. To-date, we have project managed over 100 subdivision developments in Perth metro area.
Some of the highlighted projects are:
Four stage residential subdivision comprising 41 lots - Cohn Street, Kewdale
4 lots subdivision - Gardiner St, Belmont
2 lots corner subdivision - Enfield St, Lathlain
2 lots side by side subdivision - Gilbertson, Kardinya

Block being prepared for new construction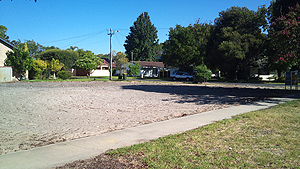 Block ready for construction of new dwellings